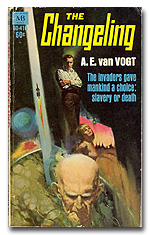 Macfadden-Bartell, 1967 or 1969. Cover art by Jack Faragasso.
UPPET MASTERS
Once they had been normal men. But then the aliens took possession of their bodies, they became immortal; able to read minds; predict and change the future; possessors of weapons more powerful than Earth had ever known. Then their invading masters, with infinite care, made their immortal puppets hate ordinary men. But because they still looked and acted like everybody else, there was no way to tell who they were - until they attacked!

It was first serialized in Astounding Science Fiction in 1944-45. Also incorporated into the first edition of "Masters of Time"/"Earth's Last Fortress" and "The Beast".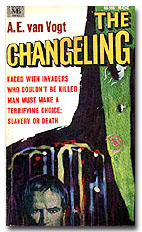 Macfadden, 1967. Cover art by Jack Fargasso., 1967. Cover art by Jack Fargasso.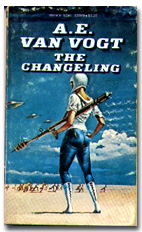 Manor Books, 1976. Cover art by Bruce Pennington.